Earth Day Coastal Cleanup at Geiger Point!
In celebration of Earth Day, The Marine Resources Council (MRC) in collaboration with Keep Brevard Beautiful (KBB) invites you to join the Earth Day Coastal Cleanup Saturday, April 22, from
8:00–11:00 am! Every year this event garners volunteers to comb shorelines of the Indian River Lagoon and surrounding areas for trash. No matter where you live—whether on the coast or thousands of miles away—all waterways lead to the ocean. If we take action and work together, we can improve the ocean's health and make trash free seas a reality.
---
Conserving Marine Ecosystems in the Southeast at the April Brown Bag Lunch
Learn about our changing oceans and efforts to transition to a big-picture approach to management that will help ensure healthy marine ecosystems, fisheries, and opportunities for recreation into the future at the April 2017 MRC Brown Bag Speaker Series (Tuesday, April 4, noon–1pm). Featuring speaker Cameron Jaggard of The Pew Charitable Trusts, U.S. Oceans, Southeast Team Environmental Landscape Design. This is a FREE lunchtime learning lecture. Attendees are welcome and encouraged to bring their lunch to enjoy during the seminar.
---
Brevard's Save The Lagoon Referendum Update
Virginia Barker speaks on the current status of Brevard County's Save The Lagoon Plan, at the Marine Resources Council's Holiday Charity Event, to help grow their mangrove farm and shoreline restoration efforts, to help save the lagoon. Thank you to our title sponsor and event host Melbourne BMW.
Visit MRC's YouTube channel for more!
---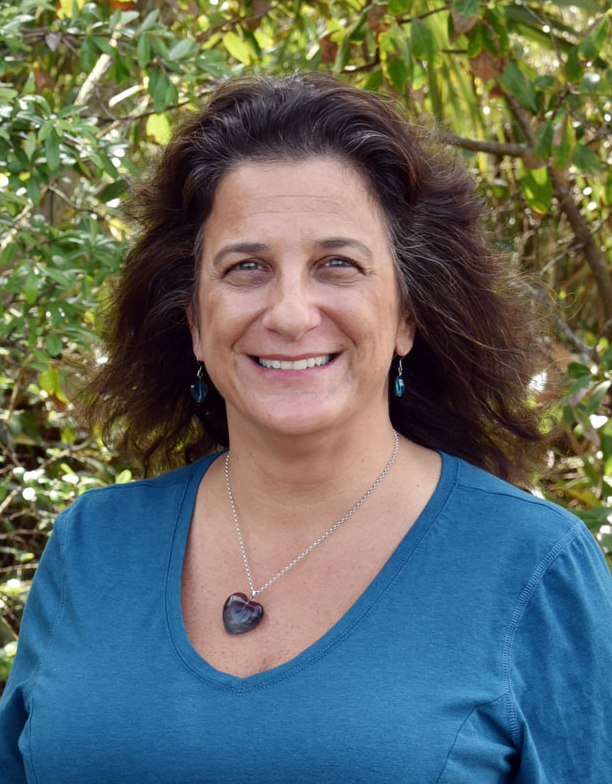 Our Fertilized World at the May Brown Bag Lunch
MRC's Executive Director, Leesa Souto, Ph.D., presents "Our Fertilized World," an informative session on how fertilizer impacts our lagoon and what we can do to prevent it, including a viewing of award winning video, "Gimme Green." A short Q&A session will take place after the viewing.
---
MRC is seeking a Deputy Director who can perform diverse administrative and management duties that include coordinating and documenting the actions of the MRC Board of Directors, assisting with accounting policies and procedures, developing operational policies and procedures to minimize risks, managing human resources including volunteers and staff, assisting with project tracking, assisting with membership and donor tracking, and coordinating staff and volunteer coverage of the lagoon house.
Strong candidates will have a Masters in Business Administration or a Bachelors in a similar field and four years of appropriate management experience, must have a valid Florida Driver's license, and be able to lift 35 pounds. Click here for a complete job description. Interested candidates should apply by sending a cover letter and resume to Leesa Souto.
---
IRL Update with MRC's Leesa Souto
WFIT's Terri Wright talks with Dr. Leesa Souto, Executive Director of MRC, about Hurricane Mathew's effect on the Lagoon, the upcoming referendum to help the IRL, and the MRC's Member Banquet. From WFIT's Coastal Connection. Click here to listen.
---
MRC's Green Business Program
Business owners! Join MRCs new Green Business Program! Get certified, save money, and help restore the Lagoon. Sign up today!
---
Apply Now for MRC Internships!
Help Save the Indian River Lagoon! MRC's Internships for local college-level students will enhance your real world experiences! Find Out More.
---

Skip The Fertilizer to Protect The Waters That Make Florida Fun
The partners of the Be Floridian Now fertilizer education campaign remind residents of the Indian River Lagoon watershed that you can't apply nitrogen or phosphorous to from June 1–September 30. Find Out More Here!
---
LagoonFest Swag! Get Yours Now!
It's not too late to get your LagoonFest shirts and hats! We have a few left, so for a short time, you can get them online or at the Lagoon House! CLICK HERE and START SHOPPING NOW!
---
Go Fertilizer-Free for the Summer!
Don't apply nitrogen after June 1. Learn about residential fertilizer regulations in your area.
---
Indian River Lagoon Action Assembly Update
Presentations and photos are now available from the 2014 Lagoon Action Assembly that involved over one hundred community leaders in facilitated discourse about the crisis we are facing with the collapse of the Indian River Lagoon. Click Here for Details.
---

The Indian River Lagoon is an internationally renowned estuary that supports tremendous biodiversity as well as world-class recreational and commercial fisheries. Every year, the IRL brings $3.7 Billion to the regional economy, providing 15,000 jobs and recreational opportunities for 11 million people.  Recent algal "superblooms" in the IRL have contributed to the loss of 47,000 acres of sea grasses as well as hundreds of manatees, dolphins, and pelicans. The ecosystem may be approaching a tipping point from which it may never recover. Worldwide news is covering the death of our estuary. The local economy is at risk as well as the quality of life for the residents who live and work on the IRL. Residents, businesses, and agencies are seeking solutions, things they can do to help restore the estuary.
Click here for simple things you can do every day to help restore the Indian River Lagoon.
Marine Resources Council (MRC) is a 501(c)(3) charitable organization that is coordinating lagoon-wide efforts to Save the Indian River Lagoon, but we need your support to succeed. It will take a community to save the lagoon, working at all levels. MRC is holding government workshops, coordinating diverse stakeholder groups, showcasing community leaders, and working with businesses and individuals to encourage actions that will help save the Indian River Lagoon.
Donate now and become a member of Marine Resources Council. Or consider a monthly sponsorship of $10.00–$100/month to sustain our brown bag luncheon speaker series, water quality monitoring locations, or public education workshops.